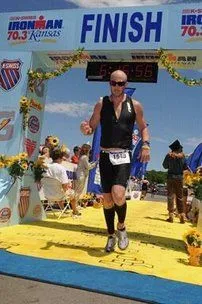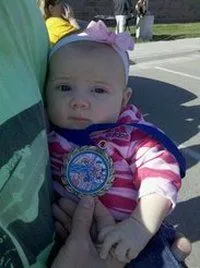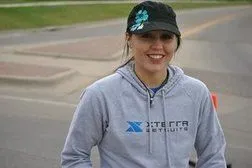 Dr. Jon Messenger DC
Dr. Messenger is a Doctor of Chiropractic practicing at Elite Sports Chiropractic which he opened with his wife, Amanda, in October of 2010. He graduated from Logan College of Chiropractic in April 2007 with of Doctorate of Chiropractic and a Bachelor of Science in Human Biology. Dr. Messenger finished his undergraduate studies at the University of Kansas in 2002 with a Bachelor of Exercise Science in Education. Dr. Messenger has a special interest in sports medicine and has spent his continuing education hours focusing on sports injuries and treatment. He has is a certified ART (Active Release Provider) and has been practicing ART since 2006. When away from work Dr. Messenger lives a very active lifestyle. He and his wife train and compete in Half Ironman Triathlons. He enjoys training, eating well, and spending time with his family.
Dr. Christopher Kirby DC
Dr Christopher Kirby is a specialized sports chiropractor. Dr Kirby graduated from Cleveland Chiropractic College located in Kansas City in 2013 with a Doctorate in Chiropractic degree and a Bachelors Degree in Human Biology. Dr Kirby's studies involved the traditional chiropractic approach with an emphasis in functional assessment, sports injuries, and rehabilitation.
While attending Cleveland Chiropractic, Dr Kirby was vice president of the R2P (Rehab2Performance) group and was very active with the Motion Palpation Institute. He has spent over 200 hours of continuing education focusing on adjusting, sports related injuries, and treatment. Dr Kirby is a Certified ART (Active Release Techniques) provider and also holds certifications in Graston, FAKTR, FMS, SFMA and Kinesio taping.
Dr Kirby and his wife have one daughter. As a family they enjoy an active lifestyle including eating healthy, competing in marathons and triathalons, and spending time with family and friends.
Dr. Kirk Turpin DC
Amanda Messenger BA
At Elite Sports Chiropractic, Amanda is in charge of the business office and office manager. Amanda is graduate of Wichita State University with a Bachelor Degree in Exercise Science. Amanda has been involved with gymnastics since the age of 2 and was a competitive gymnastist to the age of 18. She has been a gymnastic coach since 2005 helping young girls grow athletically and personally. She enjoys running and training for triathlons, as well as raising Miss Brylee.
Melissa Bridges CPC, CMBS
Melissa also manages the business office with Amanda. She attended Heritage College and gained valuable medical office skills and then went on to study Medical Billing and Coding at WTI. She is a certified coder as well as a certified medical billing specialist. She takes care of the schedule, handles all insurance claims, questions and inquiries, keeps track of all patient accounts as well as our business accounts. She also maintains and enforces all HIPAA requirements and standards, top quality service to all our patients, and always makes sure everyone feels welcome when they come to our practice. She enjoys reading, outdoor activities, and most of all, raising her son Jaxon.